MCA round table debate this Thursday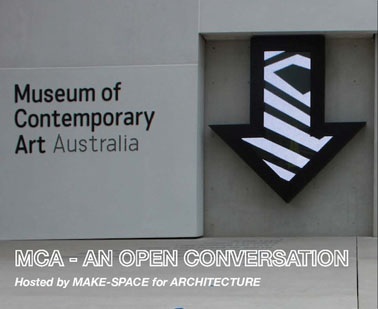 This looks too good to miss. RSVP by tomorrow Tuesday if you are in Sydney.
When important new buildings don't meet the expectations of others in the architectural community, there is usually a lot of grumbling in back street bars, then we try to avoid looking at them. Very rarely do architects break rank to publicly criticise a design. And when they do it too publicly, they can run foul of the institute's code of conduct and the 'defamed' architect. So it is left to the poor reviewers to surreptitiously inject just the right amount of doubt – too much and their article may attract the dreaded "kill fee".
But the MCA's new "Mordant Wing", named after philanthropist Simon Mordant, is a special case. Since 1997, the MCA has not once but twice held limited architectural competitions for extensions to the old museum. One comp was won by Kazuyo Sejima, the other, which Seijima boycotted, by Sauerbruch Hutton. Neither went ahead, much to the embarrassment of just about everyone except the MCA. So the eyes were on Sam Marshall when he eventually gained the commission a few years ago, having worked as the MCA's master planner for several years. Talk about a poisoned chalice.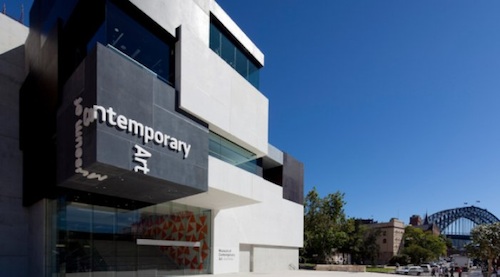 Marshall's blockish design (which I have yet to visit) addresses the MCA's concerns that the building not be too showy, the art is what it's about. Coincidentally, the Venice Biennale pavilion proposal by DCM addresses similar concerns voiced by the Australia Council's Simon Mordant, who is also part-funding that project.
Congratulations to Architect Marshall for fronting up at this debate. Elizabeth Farrelly is also on the panel, which will perhaps add some historic perspective, given her role at the council when the Seijima scheme was "moved to trash".
Here's Sam Marshall discussing the MCA's environmental sustainability recently:
MCA Green Plan – Sam Marshall from GreenUps on Vimeo.
Lastly, a dated butterpaper forum discussion.
30.04.12 in forum