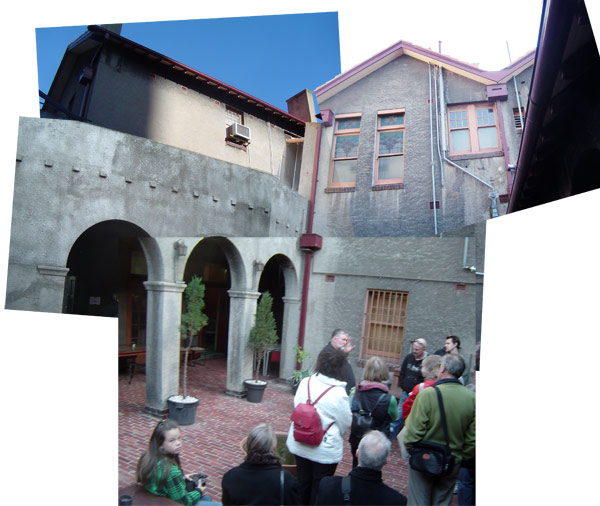 The Mission to Seafarers Victoria is hosting a series of lectures on heritage architecture and contemporary design.
24 May 2012 – Linda Young. National styles at home? Design as the motivation to preserve and museumise historic houses. Linda Young teaches aspects of Cultural Heritage and Museum Studies at Deakin University, Melbourne.
31 May 2012 – Robin Grow. Transforming Melbourne. How art deco architecture transformed the Melbourne landscape. Robin Grow is president of the Art Deco & Modernism Society.
7 June 2012 – Louis Sauer. Preserving old & new neighbourhood meanings. Urban Renewal in Baltimore & Philadelphia. Louis Saeur is visiting professor of architecture at RMIT, Melbourne.
14 June 2012 – Donald Ellsmore Reinforced concrete as a ticking time bomb. Donald Ellsmore is an Australian architectural conservationist and educator.
5.30 pm to 7.00 pm at Mission To Seafarers.
Entry by Gold Coin.
Bookings essential: 03 9629 7083, or marketing [AT] missiontoseafarers.com.au