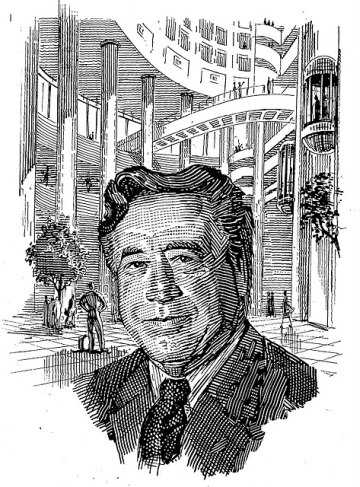 "I try to never get away from the fact that I am first an architect and everything else is to support that", 86 year old John Portman tells The Architect's Newspaper in a "Recession Tales" interview that could do with a proofread.
"Everything else" is the development side of the Portman empire. He has been developing since 1956, getting his start with a small market place in Atlanta:
"My first development was the Merchandise Mart in Atlanta, which I started in an old garage that we remodeled. It opened in 1961, and has grown into the AmericasMart with eight million square feet today."
AN: Do you own it?
"Yep, and that helps me get through the rough times."
Times don't appear too rough for Portman and Co. Though they build little in the U.S. these days, they are at work all over Asia.
———————-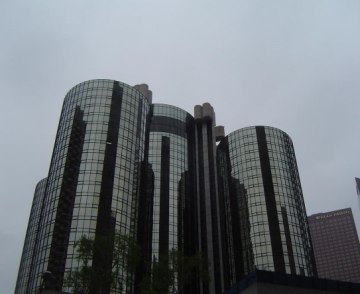 I'll always remember Portman for the Bonaventure Hotel, which has great fun with cylinders. Though it does connect badly to the city around it, and its foundations blocked L.A.'s Pacific Electric Railway tunnel… There have been various proposals to make use of the rest of the tunnel for transport, but they came to a dead end with the construction in 2008 of an apartment building at its mouth. Very clever planning. Wander through the "dog park" at the back and you'll find they've capped the end of the tunnel and painted a red trolley car on it. Not quite Magritte, but it does glow in the dark.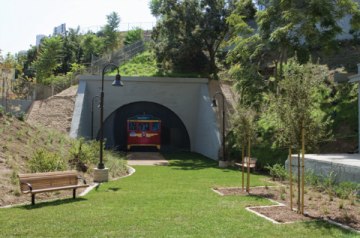 Posted by Peter on 12.02.10 in architects and developers
Commenting is closed for this article.