greaseproof architecture since 2000
Schaufelberg, Rees and Gummer
The renowned and quite deceased New Zealand architect William Gummer, as a young architect, participated in the competition for the planning of Canberra. The plan on this linked page can be viewed at a much larger scale if saved first then opened. The full text of the entry is included, and includes this little statement that suggests that competitions were the same mad dash then as they are now.
It is the architectural idea which will secure the required beauty, dignity and grace to the City and thus the greatest amount of work has been given to the subject. Unfortunately time was too short to give the results adequate expression by means of drawings and sketches.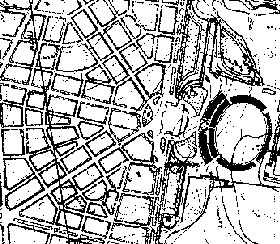 Posted by Peter on 01.04.08 in planning
comment
Commenting is closed for this article.