greaseproof architecture since 2000
Trapped in an elevator documentary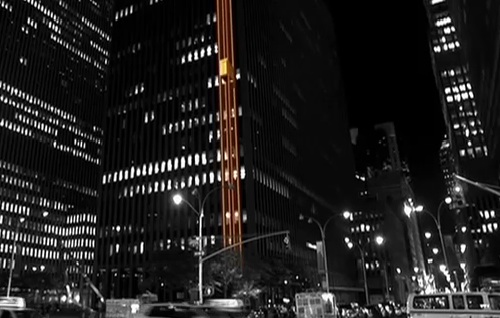 "Trapped in an Elevator" is possibly one of the dullest documentaries I've ever endured, but it may be of interest to lift buffs out there. I guess it proves that lifts are about as boring as they look. The doco scoots quickly over the much more dramatic elevator stories of the 19th Century, preferring to focus on an office worker's worrying weekend stuck in a lift in Manhattan. There is a sneak peak at the up and coming magnetic elevators, which are starting to become necessary as cables are just getting too long in the new super tall skyscrapers.
"So what's up with elevators?" Narrator
To add to the excitement, the TV edit is a mess, with black spots and six minutes repeated.
Posted by Peter on 30.11.11 in video clips
comment
Commenting is closed for this article.