This Friday is the last chance for women involved (now or in the past) in Australia architecture to complete the first Parlour survey: "Where did the women go". Go here if you want to tell them.
The Parlour: women, equity, architecture website opened in May at the national conference in Brisbane, and is most definitely worth a careful look through. Justine Clark, Naomi Stead, et al, have assembled a trove of relevant essays and articles by all sorts of people.
In July AIA National President Shelley Penn launched the survey in Melbourne. Her speech, in which she speaks frankly about her own career in architecture, is on the Parlour website here.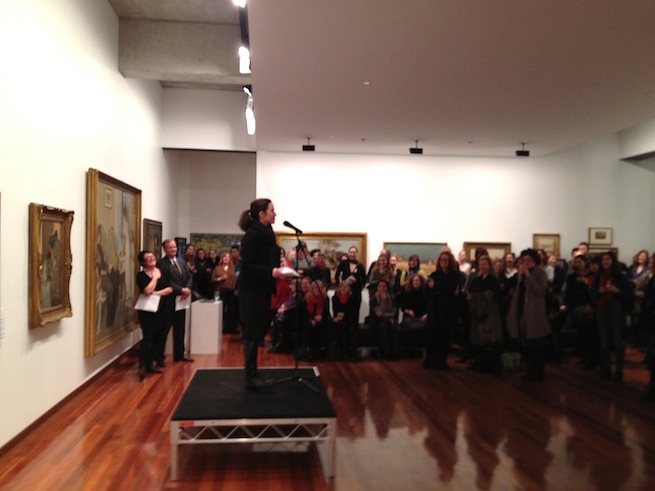 Shelley Penn speaking at the Parlour soirée, Melbourne, July 2012. Photo: P. Malatt.
Posted by Peter on 14.08.12 in researchers
Commenting is closed for this article.