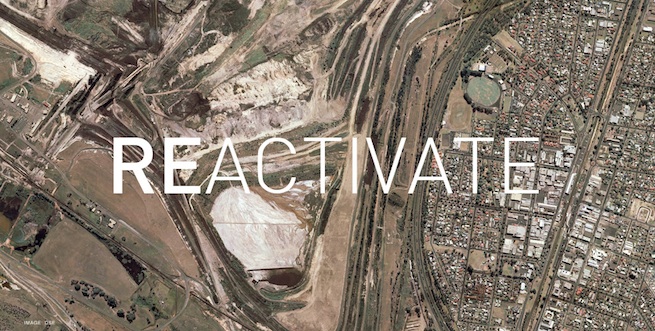 Design Ideas Competition
Call for Entries
We are calling on renowned international designers and academic institutions from a wide range of disciplines including architects, landscape architects, urban designers, planners, engineers, scientists, entrepreneurs, economists, artists and students to participate in the international design ideas competition titled transiting cities – low carbon futures.
How can we rethink, regenerate, rebrand, rework, reactivate cities dominated by singular economies for a vibrant and innovative future?
'Transiting Cities – Low Carbon Futures' research project and design ideas competition aims to create informed visions of new, innovative and alternative cities of the near future by defining opportunities for transition into a low carbon, prosperous, and vibrant communities.
The intention is to produce strategies for an adaptive and resilient regional centre, which can respond to the variable scales and conditions of change that effect life in the Latrobe City; enhancing the existing and future qualities of this urban environment, the rehabilitated mines, associated infrastructures and define opportunities for growth.
The research and competition outcomes are to propose, and demonstrate, a range of design strategies considered through a range of time frames – from short term to long term, temporary to permanent, and staged growth cycles – for transiting cities, such as Latrobe City in South East Victoria that is shifting to a low carbon future.
The proposed design strategies are to address the interwoven social, economic, environmental and infrastructural attributes of the city through an integrated approach in order to construct intelligent visions for Latrobe City.
Type
Open, Single Stage competition.
Registration Deadline
30 November, 2012
Submission Deadline
30 November, 2012
Open to all.
Entry Fee: Group Firm – AUD $75, Student Group – AUD $50
Submission Requirements: Three (3) A1 Panels, size boards in pdf format only. Written description
Awards:
First – $15,000, Second: $3,500, Student: 2,500, Three Honourable Mentions.
Jury:
Alan Berger, Luis Callejas, Julia Czerniak, Chris Reed, Mitchell Joachim, Liam Young and others.
Sponsors:
OUTR (Office of Urban Transformations Research), RMIT University, Federation Square, Latrobe City Council, Regional Development Australia (Gippsland), Department of Primary Industries (Clean Coal Victoria), Arts Victoria (Latrobe Regional Gallery).
Australia