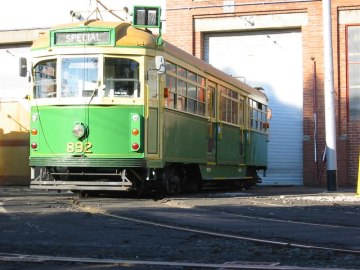 The National Trust (Vic.) has initiated a campaign to save 40 or so W Class trams that are to be mothballed soon, leaving just 12 to trundle the City Circle.
600 of the trams were built in Melbourne between 1923 and 1956. In 1990, there was a W Class Tram fleet of 300. Since then, a number have been sold off to overseas cities such as San Francisco, and many have been cannabalised for spare parts.
Princess Mary taking a tram to St Kilda, while in Denmark.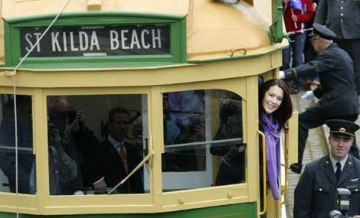 source
Image of SW6 class tram from W CLASS TRAMS
Tip:RS
Posted by Peter on 29.08.09 in heritage
Commenting is closed for this article.