butter paper australasia : greaseproof architecture links 2000 - 2020
Shanghai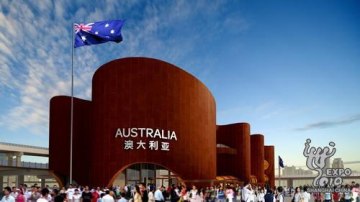 Here's a pic of what Wood Marsh are up to in Shanghai for the upcoming expo. The government PR article it came in on makes nary a mention of the architects, as SA PRESIDENT pointed out in Twitterland. As Stuart Harrison said on the Architects radio show on Tuesday (after a visit), this one refers strongly to Wood Marsh's 1990s ACCA building in Melbourne.
——
01.12.09 Here's a pic sent in by Stuart. Singapore's Pavilion is on the right.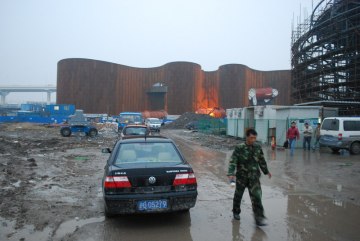 Posted by Peter on 30.11.09 in buildings
comment
Commenting is closed for this article.