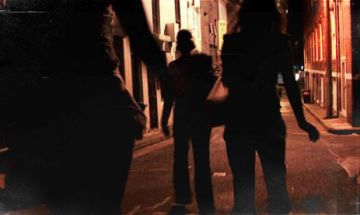 Far away from glossy houses and Adriatic naval gazing, this gritty documentary shot in the Salvation Army's Oasis Support Network in Sydney's Surry Hills shows a glimpse of what is like to be young, drug-addicted, and homeless in a big city.
The Oasis documentary is currently back on ABC's iview service as a 375MB 75 minute streaming download . It was powerful enough for me to drop my long held disdain of the Salvation Army (thanks to homophobic outbursts in 1980s NZ). They will even get a donation from me.
If the ABC video has expired by the time you find this, there is a trailer here .
Posted by Peter on 10.09.10 in cities
Commenting is closed for this article.