Taking an air-conditioned break from my traipsing about Singapore. It is relentlessly humid but hasn't managed to rain once in the four days I've been here, even though there are meant to be monsoonal dumps in the late afternoon. Just as well as the umbrella is stuffed.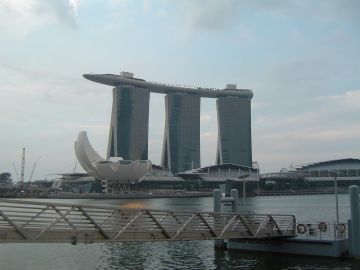 A new casino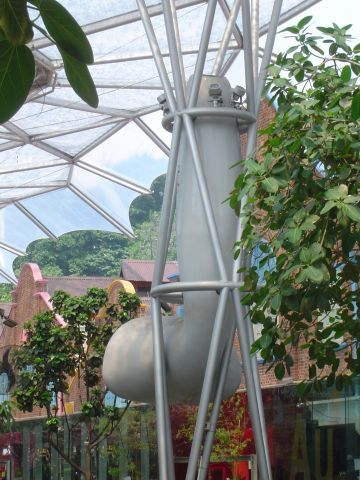 Mysteriously shaped external airconditioning units at Clark Quay.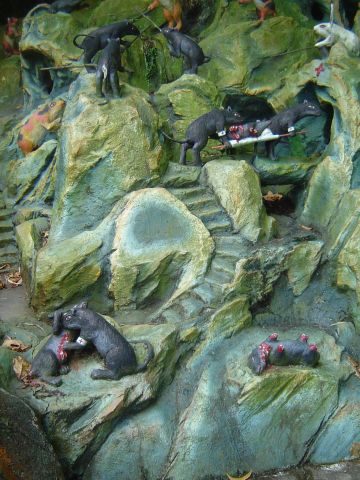 Descent into Hell at Haw Par Villa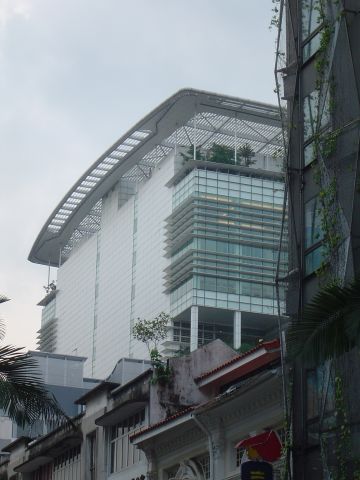 Contrasts in Little India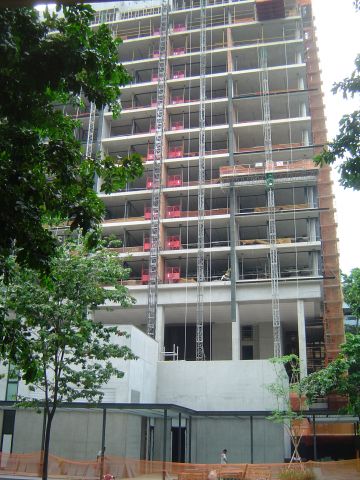 Another apartment tower being built across the street. Cranes are everywhere. Despite the low wages paid to the imported Indian workforce, rents will be over SGD $5000 per month for a two bedroom flat.
And now it rains!
Posted by Peter on 19.10.10 in cities
Commenting is closed for this article.