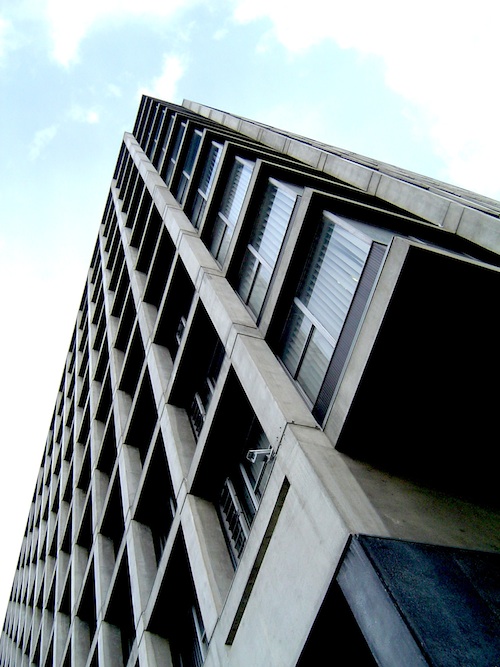 Having had their appeal to the planning court rejected, the Save 10 Murray team are gearing up to take it to the Supreme Court. This requires them to have $30,000 available in the event that they lose. Please consider pledging something here, but please do it as soon as you can. If there aren't enough funds by the 14th of March, they can't proceed.
The Supreme Court battle will be fought on legal technicalities, which are described on the Save 10 Murray website. The team has legal advice that they have a case.
I met the 10 Murray team last week in Hobart and was as impressed by their enthusiasm as I was depressed at their description of the tangled politics behind the development. I then popped up to take some photos of the building. Wandering right around it I found a crooked and knotted network of laneways and carparks and backs of buildings that made me question why they want to blow it all away for a plaza open to Southerly gales.
The Federation Square aspirations of the Parliament square scheme don't make much sense on site. There will be no crowds here other than government bureaucrats trying to light their fags in the wind. The plaza will be ringed by government offices rather than cultural institutions. It will be a cul-de-sac.
The whole parliamentary precinct behind the parliament building is to be sold to Citta for $7.5M, then Citta will construct them a 6 star building which the government will lease back. The government will kindly pay them $8M to bulldoze 10 Murray. Does that sound a bit like the government is paying $500,000 to a private developer to take their land off them?
[pic by me. 2011]
Posted by Peter on 08.03.11 in heritage
Commenting is closed for this article.