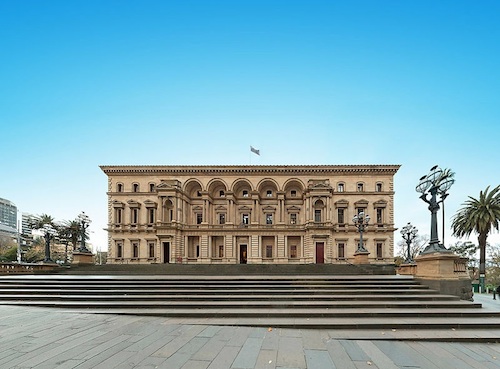 [ Old Treasury Building, Melbourne. Gil Meydan ]
A young John James Clark arrived in Melbourne in the early 1850s with his family, emigrating from Liverpool. At the age of 14, he visited the Colonial Architect's Office with a map of Liverpool he drew for school. He was hired and there began a six decade career in architecture.
Andrew Dodd recently released a book on Clark, based on his PhD. Its launch coincides with an exhibition being held at Clark's master work, the Old Treasury Building, designed when he was just 19.
Having looked through the newspapers of the time, Dodd was unable to find anything to suggest that anyone thought it odd that such a young man would gain such a commission. He suspected this has something to do with the exodus of skilled professionals from the city to the gold rush up the road. But there was also a different attitude towards youth…
"We were talking about a period when young people were given many more opportunities than they are today."
To hear an interview with Dodd on By Design, go here
For exhibition details, click here
To purchase Dodd's book at Readings, click here
For a gob-smackingly impressive list of Clark's work, click this.
Posted by Peter on 20.05.12 in exhibition and heritage
Commenting is closed for this article.