Someone tweeted to me the other week that the Green Square Library entrants are online. Must admit I was barely aware of the competition. The 167 entrants have been whittled down to a shortlist of five by the jury… here is the list for anyone who missed the coverage elsewhere.
Sydney: Stewart Hollenstein in association with Colin Stewart (entry #124)
Adelaide:

JPE

Design Studio (entry #171)
Melbourne: John Wardle Architects (entry #172)
England: Flannery & de la Pole (entry #195)
Fremantle: Felix Laboratories (entry #197)
You can find bite-sized looks at the shortlisted entries at ADR and A&D, or see all of them on display at Green Square for a while.
But what of the 162 others, architects the world over slaving away, gladly endangering their lives with bad pizza and late night coffee, for the hope that they just might get picked, if the jury 'got' them. That last part is a bit of a lottery. The architects on this jury were John Denton, Glenn Murcutt, and Rachel Neeson, all celebrated for their back catalogues of important buildings, and all modernists of various flavours. There's nothing wrong with that… but it is unfortunate that the jury was announced the day before registrations closed, six weeks after the competition launched, and four weeks before submissions closed.
I was delighted to discover that all the entries are online. This delight diminished when I reached the online depository, for it is a bandwidth-heavy mountain of PDF files. I almost gave up at that point (as many probably have), but thought that these may not last long online. Public websites have a habit of being rebuilt and spring-cleaned from time to time. Only having the stamina to download one file, as I'm bleeding onto the keyboard (bike mishap), here's a quick walk through. Inevitably shallow, but better than nowt.*
Sooner or later we might see some of the entries appear here at kompete.com, a new initiative by Death By Architecture (I think).
The following images have no credits, as the competition was anonymous. If you know to whom a design belongs, please let me know in the comments or by email and I'll add a caption.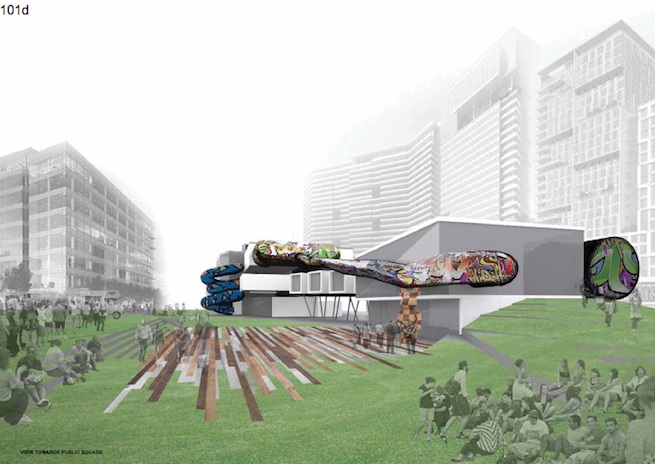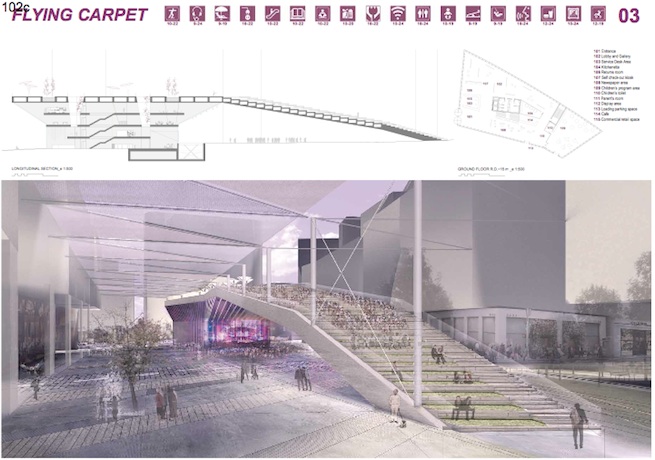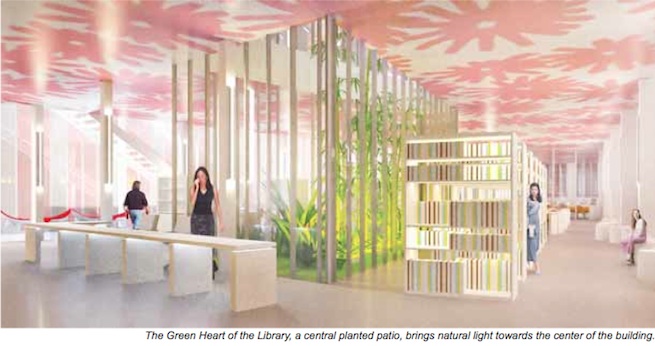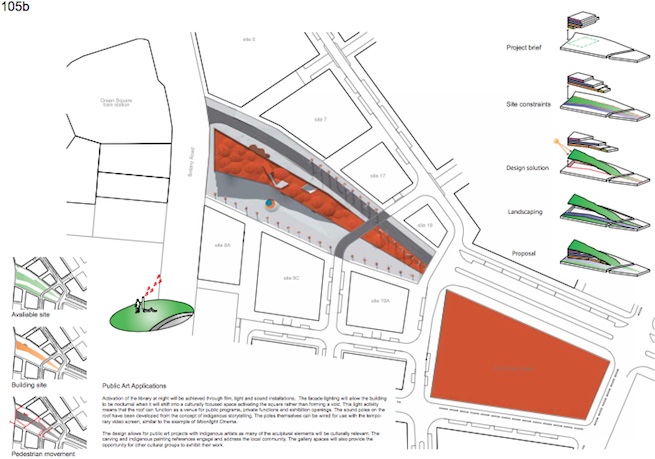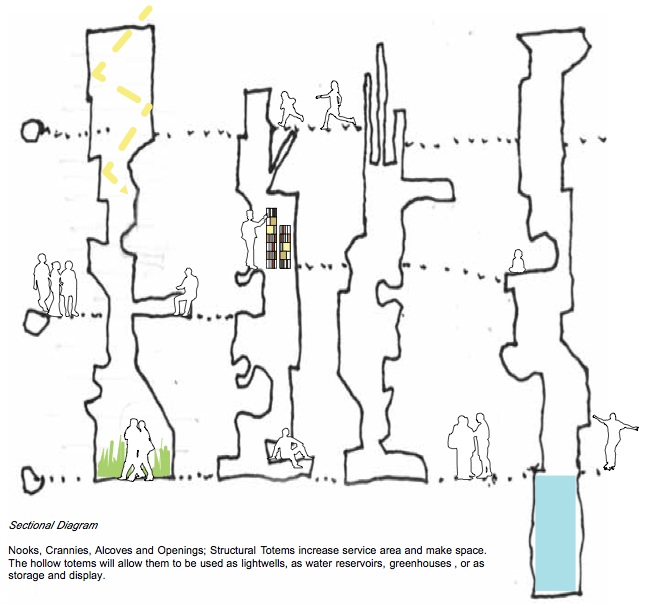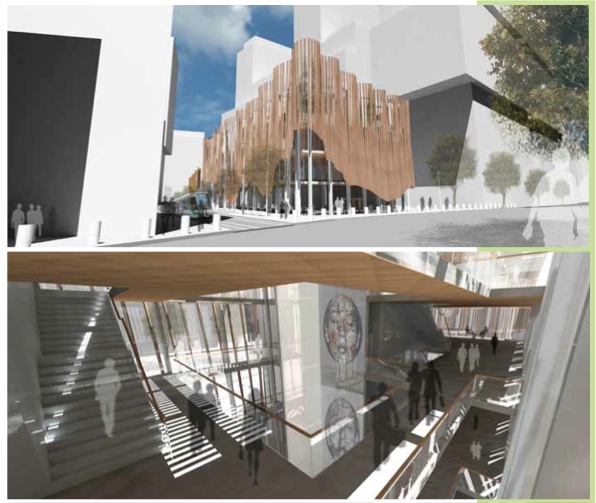 Posted by Peter on 06.11.12 in competitions