posted 10.23 in news.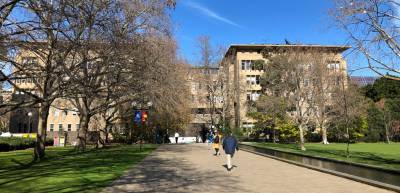 In late July the University of Melbourne signalled its intention to "retire" many 20th Century modernist buildings at its Parkville campus before 2040, in keeping with its "long term strategic, academic and research ambitions". Renderings in its new master plan show the Raymond Priestley administration building, the medical building and the John Medley building tagged for demolition, to name just a few.
posted 01.11 in news.
UPDATED 14.11.11 After a devastating week in Queensland, thousands of houses and businesses are filled with brown water. In a week it will be toxic brown sludge. This will take months to sort out and the demand for transitional housing will be...