Some clever chaps at the University of Padua have mapped the ancient Roman harbour city, Altinum, lying under a paddock seven kms North of Venice. The city had sunk into a lagoon, but some infra-red aerial photography during the 2007 drought was enough to tease it out. Well, after the images were fiddled with to remove plant water stress variations. This article at Der Spiegel has more fascinating images in its photo galleries, including the town's plan, and some beautiful infra-red aerial photos of crops and cities.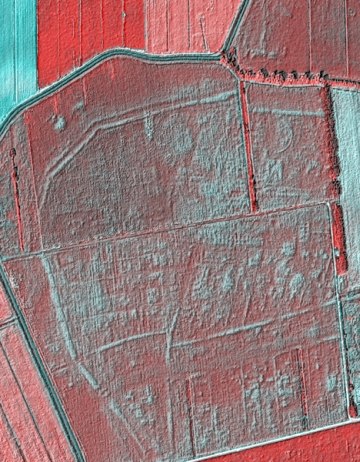 And what it looks like without the infra-red specs:
Via archinect
Original source: ScienceNow
Posted by Peter on 01.08.09 in cities and photographers
Commenting is closed for this article.