greaseproof architecture since 2000
Process this Monday
Process is on this Monday 1st March. They are having a spot of bother with their website, so you can find it here for the moment.
This month the theme is "The Architecture School", and how we design for them. More info in this big version of the pic below.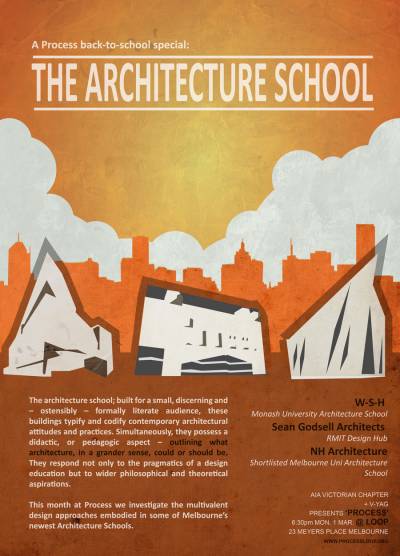 Posted by Peter on 28.02.10 in talks and education
comment
Commenting is closed for this article.