Just a reminder that the Australian exhibition (curated by John Gollings and Ivan Rijavec) at the Venice Architecture Biennale opens on Thursday. From the list of winners, it could be good. I will be keeping an eye open for images from Venice so we can pretend to be there.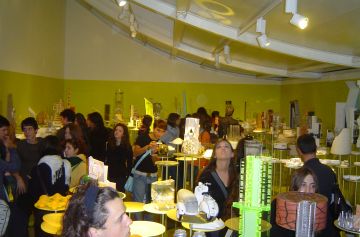 ABUNDANCE 2008 (PJ)
Having attended in 2008, rather accidentally, I was impressed at the breadth and depth of the Biennale. It took two days to trek through and my head was spinning at the end – though that may have been due to the lack of reasonably priced food. And admittedly a good chunk of that time was spent fixing Antarctica's model in the Australian pavilion – it had slumped a bit as it was shipped through the tropics – these new-fangled resins are meant for the cold countries.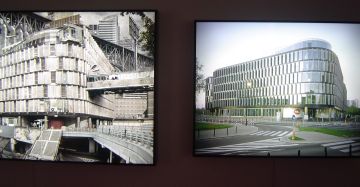 HOTEL POLONIA 2008 (PJ)
My favourite country exhibit at the time was Poland's Hotel Polonia , which gives new functions to interloping foreign-designed office blocks once the economy collapses. This year's Polish entry looks no less interesting.
"The installation Emergency Exit by artist Agnieszka Kurant and architect Aleksandra Wasilkowska seeks to go beyond the logic of urban reality through the creation of 'urban portable holes': in-between spaces, places of uncertainty and doubt, of time-space discontinuity, such as abandoned or unfinished buildings, sites of catastrophe or accidents, illegal markets, rooftops and tunnels."
Posted by Peter on 24.08.10 in exhibition
Commenting is closed for this article.