greaseproof architecture since 2000
Flight of fancy
Australia's ABC TV will be showing a four-part series on airports, starting on Sunday 14th August at 4.30pm.
Episode 1: Kansai Airport ( Renzo Piano Building Workshop )
Episode 2: Denver Airport ( Perez then ( Fentress )
Episode 3: Shanghai Airport ( Richard Rogers? )
Episode 4: Madrid Airport ( Lamela and Richard Rogers )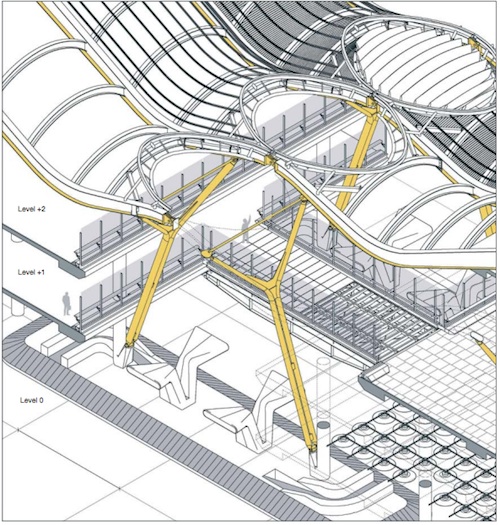 Madrid Barajas Airport
Posted by Peter on 08.08.11 in television
comment
Commenting is closed for this article.