Former Land Titles Office – fire door
It's that time of year when dusty old Melbourne buildings fling their doors open for 12 hours of inspection by hoi polloi. This Saturday and Sunday, enter the city with a comfortable pair of shoes and have a good poke around.
Open House Melbourne is now in its fifth year, and has grown again. This year one gadzillion buildings will be open and over 100,000 citizens are expected to attend. This might be off-putting, but I have attended most years and never had to queue for anything. I have avoided the Russell Place substation for this reason though.
The effort by the OHM team has been mighty, once again. As will be this year's 800 volunteers. Show them a little appreciation and attend.
Having gotten quite lost in their website (the mobile version is easier to navigate), I thought I'd drop some tips here. What I would give for a giant PDF… I have left out the buildings you can wander through anytime, pre-balloted tours, and ones in the 'burbs.
Buildings I've been to which were pretty bloody OK.
Buildings I haven't been to, but would like to get to…
Tours include:
The lighting tour – see Ian Dryden turn Melbourne's lights on and off with an iPhone.
Soundwalks by the Australian Forum of Acoustic Ecology.
Barchitecture bar tours with Mark Healy from Six Degrees.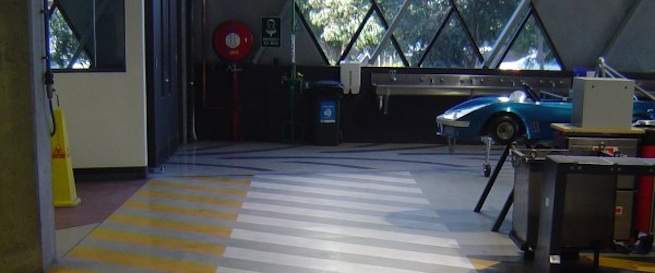 Batman Kangan TAFE, Docklands
Posted by Peter on 27.07.12 in tours
Commenting is closed for this article.