greaseproof architecture since 2000
SANAA in Sydney - again
Ryue Nishizawa has been terribly polite on his visit to Sydney to launch an installation (at the Sherman Contemporary Art Foundation). In 2000, SANAA's Kazuyo Sejima and Ryue Nishizawa were booted from the MCA competition that they'd won, but now they're OK with that. MCA head Liz Ann Macgregor opened the show, and Nishizawa is saying nice things about Sam Marshall's newish design for the MCA (3rd time lucky?). Nishizawa and Sejima must have gotten the MCA out of their systems after doing the New Museum in New York.
The exhibition starts today and runs until September 26th.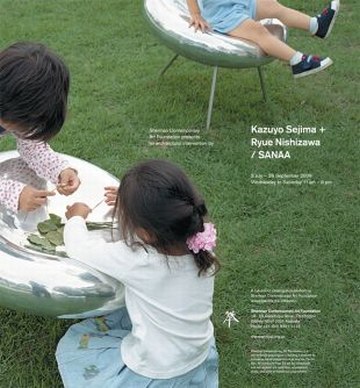 Posted by Peter on 03.07.09 in architects and galleries
comment
Does anyone have a link to an image of the failed MCA design?
by iconophilia on 09.07.13, 10:18 am ·#
Commenting is closed for this article.