greaseproof architecture since 2000
Undocumented Katsalidis
It is pretty tricky trawling the real estate sites for architect-designed homes. A case in point: a house at Portsea is currently being marketed all over the web as an "undocumented work by Nonda Katsalidis". A what?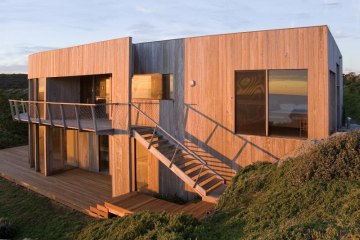 Posted by Peter on 19.12.09 in real estate
comment
1 of his best works 4 sure.
by hairdresser on 09.12.20, 10:24 pm ·#
wet stairs are slippy no?
by luke on 09.12.21, 11:07 pm ·#
Commenting is closed for this article.