greaseproof architecture since 2000
Flinders Street - the sequel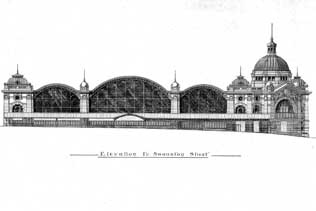 (James Fawcett and HPC Ashworth)
The completion of Melbourne's Flinders Street Station is (once again) being discussed. But this time Ron Walker is on board, wanting to fund it with gambling dollars. Money was available when it was first built, but was rerouted into building an extra storey along Elizabeth Street.
Posted by Peter on 01.03.10 in heritage
comment
Commenting is closed for this article.