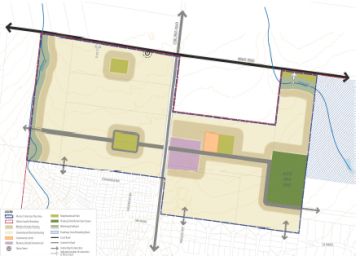 ABC News announced tonight that the Melton North subdivision is proceeding. 1,300 houses spread over 106 hectares, this suburb will be much smaller than Toolern , just East of Melton, where 2,500 rural hectares are currently being suburbanised. The Precinct Structure Plan is also a lot smaller. It has a few words to say about encouraging higher density living around Neighbourhood Activity Centres, but the detail paints a different picture. Lots between 250 and 300 square metres will not require a planning permit for a single house. So smaller lots will require a planning permit? Is that encouraging?
As the ABC TV News pointed out (there is no link), the northern edge is a booming area for new suburbs. The suburban carpet continues to roll out as if it was 1968.
Growth Areas Authority – Melton North
Posted by Peter on 04.07.10 in urban planning
Commenting is closed for this article.