greaseproof architecture since 2000
Man on wire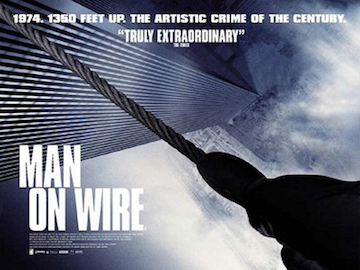 The State Library of Victoria is showing "Man on Wire" for free this Wednesday night. It's the film about tight rope walker Philippe Petit's walk between the twin towers if the World Trade Center, in August 1974. The film includes footage of the towers' construction. Make sure to book online.
If you can't make it to the big screen show, watch it for free* on your small screen at Megavideo .
*You must watch it in 72 minute chunks spaced an hour apart.
Posted by Peter on 05.10.10 in film
comment
Commenting is closed for this article.