greaseproof architecture since 2000
Utzon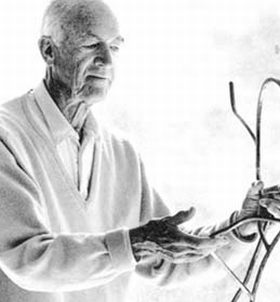 At the age of 90, Jørn Utzon has died of a heart attack in his sleep. In 2005 he said , "I will not see it now, which makes me sad. Every day I wake up and think of the Opera House. It gives me such pleasure that the building means so much to the people of Sydney and Australia – that makes me very happy." Thanks Jørn, that building does mean so much to us. The lights on the Opera House's sails will be dimmed tonight and a memorial service will be held there in early 2009.
Posted by Peter on 30.11.08 in architects
comment
Commenting is closed for this article.