greaseproof architecture since 2000
Shields and gills
Ah.. here is a render of the DCM UTS Broadway building (see previous article ).
Can't tell very much from this, but everyone the SMH spoke to says it's very good.
Design jury chairman Graham Jahn: 'It's a surprising and artistic contribution. Over time it will be enigmatic and timeless,''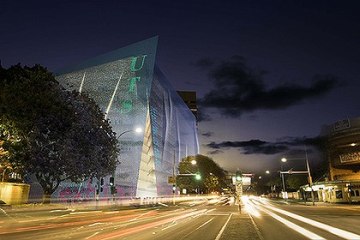 Posted by Peter on 01.08.09 in buildings
comment
Commenting is closed for this article.