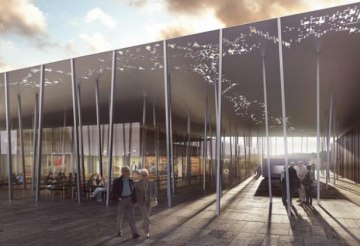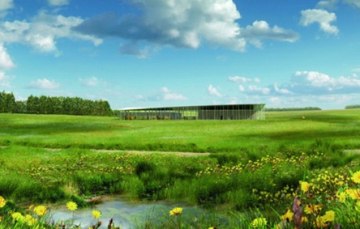 After years of hesitation, a shrunken visitor's centre designed by Denton Corker Marshall will finally be built. At one-tenth of the value of their original scheme, the new design tries not to be there. London director Stephen Quinlan tells the Independent , "if a visitor can remember their visit to the stones but can't remember the visitor centre they passed through, we will be happy." It sounds like the centre is much needed, but not wanted. The STG26M building is apparently temporary, but as one anonymous observer says, "it's bound to become permanent because we don't, as a country, always commit enough money to projects like this".
Stonehenge
DCM project page
AA review of earlier scheme
Posted by Peter on 17.10.09 in buildings
Commenting is closed for this article.