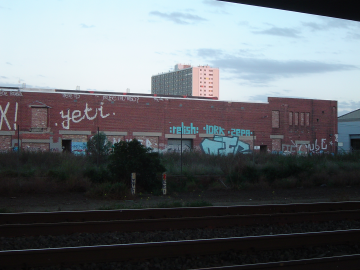 It must be the end of the year, as RMIT's INDEX is about to launch in a sprawling woolstore in a forgotten corner of North Melbourne, down where all the landlords seem to make most of their dough erecting massive billboards on their buildings for the enjoyment of passersby on the Tullamarine tollway.
Moderne and colourful 64 Sutton Street was designed for the Commonwealth Wool and Produce Company by WJ Grassick in 1934. The Index catalogue says, "Under the new ownership of the The University Food Group a diverse range of industries, businesses and creative's now occupy the maze like interior of the building."
INDEX is an exhibition of thesis projects by RMIT's graduating interior design students. They have a pretty good opening bash too. Could be worth a detour.
Mr Grassick was known about town as a designer for the Coode Island airport, Ford Geelong, and the deco building in North Melbourne that used to be the Sussan HQ. Will Grassick attempted to register as an architect with the recently formed registration board in 1923, supported by Alec Eggleston and Harry Tompkins, but was rejected: "you do not possess the necessary qualifications".
SIMON REEVES' GRASSICK PROFILE AT BUILT HERITAGE (PDF)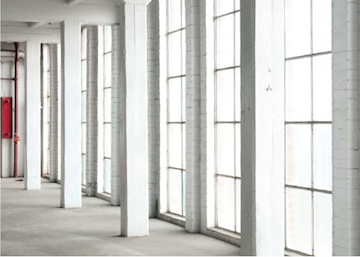 Posted by Peter on 11.11.10 in exhibition
Commenting is closed for this article.