Lonsdale House now looks like this… The facades of the ground floor shops have, rather eerily been left as a hoarding.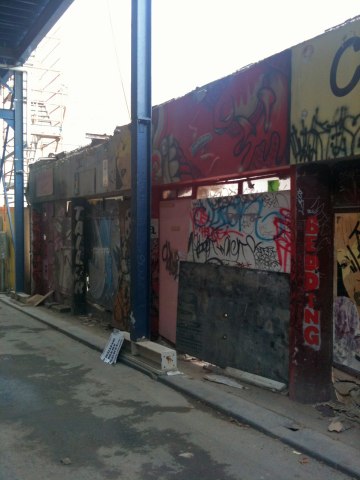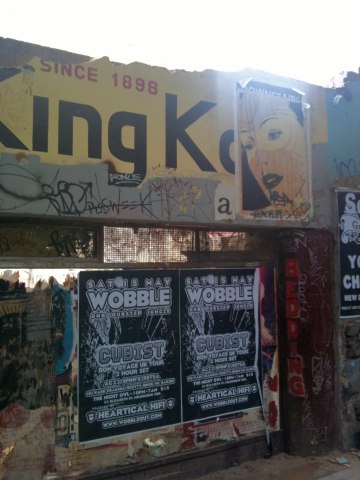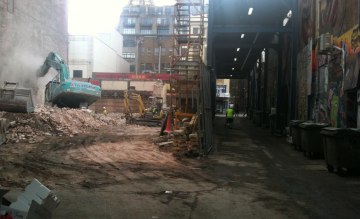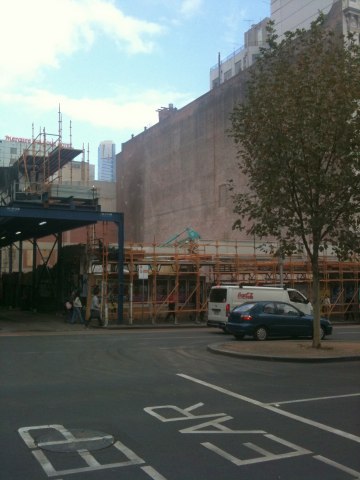 And a few from the vaults: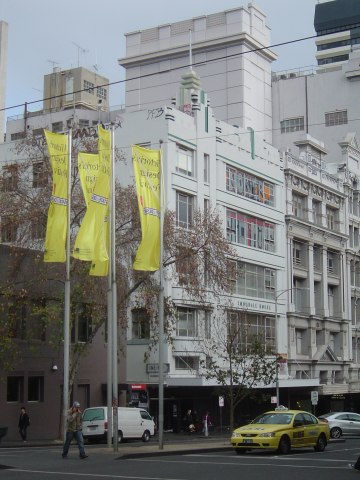 2009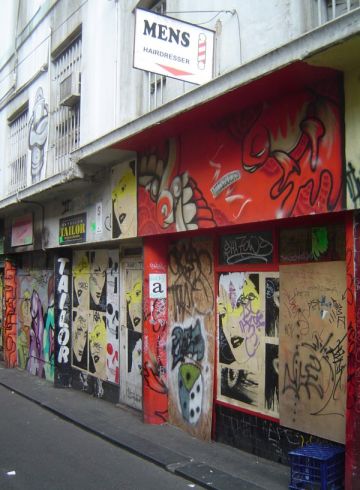 2009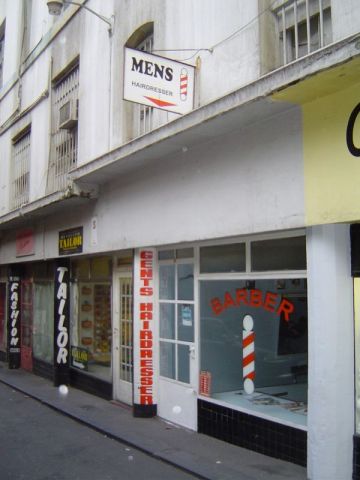 2004
The five uncertain years in the lead up to the demolition of Lonsdale House and its neighbours saw rents in the lane drop, and some tenants we won't forget move in. Most notably, St Jerome took over an ancient italian restaurant and sledgehammered their way through the back to create one of the best outside bar spaces seen in these parts. Its offshoot Shittown, built on a rickety fire stair, sold beer out of eskies and lived up to its name. Another offshoot, the St Jerome Laneway Festival started small in Caledonian Lane, grew out into Lonsdale Street, and now is all over the country . Not bad for a little lane.
Last I heard, the lane is going to fatten up somwhat. Apparently Myer need 8 metres width to accommodate their incoming trucks full of pillow cases and ipads.
Posted by Peter on 07.05.10 in heritage
Commenting is closed for this article.