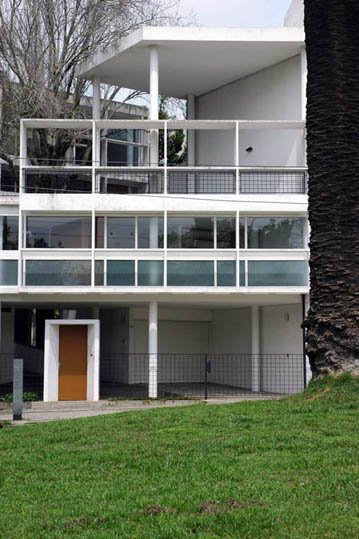 Photo: Consuelopumara
Le Corbusier's Casa Curutchet in La Plata, Argentina is the star of a recent film showing on SBS On Demand until the 23rd. A well to do furniture designer lives and works peacefully in the house with his family until Mr Victor next door starts breaking down a boundary wall. Things start to slide rapidly, and it's master manipulator versus the wimp.
As the architect tells the poor guy, "codes are one thing. Real life is something else".
SBS ON DEMAND. EXPIRES NOV 23. AU ONLY.
Tip: BM
Trivia: the first photo above is from the wikipedia article about the house. This article is referenced in the film.
Posted by Peter on 10.11.11 in film and buildings
Commenting is closed for this article.