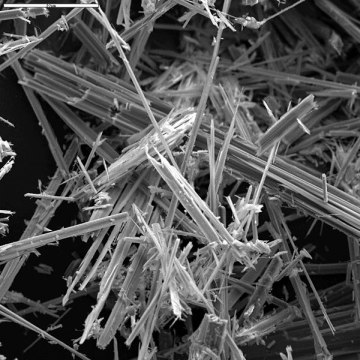 A foul fact has been revealed in a new book by Matt Peacock about James Hardie, "Killer Company". Until the '60s, the company gave away asbestos waste to its employees to add to concrete mixes for driveways, paths, and garages. The driveways are virtually indistiguishable from normal ones – thousands of are affected – and you may have even helped to break one up.
The book also suggests that many hessian onion bags and carpet underlays also contained asbestos. But that's not all.
"Thousands of tonnes of its asbestos waste were dispersed in all sorts of places: in rivers and creeks, on vacant blocks, on roadways, even on football ovals… The company's reaction … was not to alert people to the dangers; instead, it set about quietly stopping the practice."
Last week former Hardie chief executive Peter Macdonald was fined $350,000 and banned from directing a company for 15 years, for misleading statements in 2001 and 2003 about the adequacy of the Hardie asbestos compensation fund. It is underfunded by $1.9B.
While suffering a profit dive in the United States, the now Netherlands-based company has reportedly suspended payments to the asbestos compensation foundation.
Posted by Peter on 22.08.09 in product
Commenting is closed for this article.