DCM's plans for the Windsor Hotel move a step closer to fruition.
The Age says, " [Bill Corker] said [planning] department officials had shown good body language in meetings and he had a good ''vibe'' about its success. Corker said the height of the tower was irrelevant in light of its good design."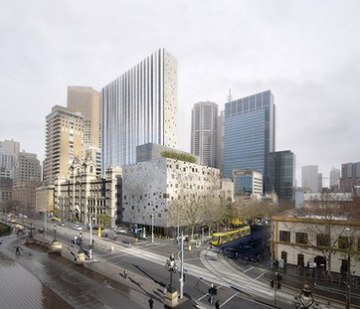 Here's Norman Day's take on it. The Age 31.07.09
Older Age article here .
Tip: BJ, LC
Posted by Peter on 31.07.09 in architects
Commenting is closed for this article.